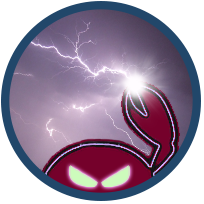 Abilities and Talents
Overview
There are six Abilities that you may activate during play.
You unlock the abilities by raising your Crab Level.
Each ability can be levelled up, growing more powerful the higher it goes.
There are Genes that can make each ability more powerful in some way.
Durations and Cooldowns
Each ability has a timed duration as well as a cooldown period before you may use it again.
Mutations can alter both the duration and cooldown of most of the abilities.
With the exception of Colossal Crab and Golden Leech, it is possible through mutations to increase the duration to match the cooldown period, thus making what we call a "permanent" ability.
When we say "permanent" we just mean there is no more cooldown time. You still have to activate the ability again once it runs out.
There is a bug/feature where if you quit the game (or it crashes) you will find none of your abilities running. Their cooldown timers will be counting down.
Unlocks
Talents
At ability level 3 you choose a Talent which further enhances the ability.
For the cost of 50 pearls you may change the Talent during play.
Other Ways to Activate
A yellow Butterfly may activate one of your abilities, even if they are currently on cooldown.
The yellow butterfly will not activate an ability that is currently active.
A butterfly-activated ability runs at 50% duration unless you have the Chrono Butterfly genes, which can extend that duration up to 100%.
Flitter, the blue butterfly, sometimes offers Unity Burst for 75 pearls. This activates all 6 of your abilities at once, even if they are currently on cooldown. Unity Burst abilities run at full duration.
"Permanent" Abilities