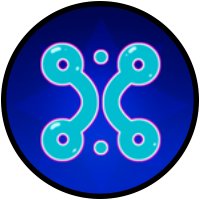 The Gene Tree
Overview
The Gene Tree was added to the game in August 2016 when Tournaments were introduced.
The Gene Tree is an additional way to increase the power of your crabs, on top of normal means (Mutations, Evolutions, Queen Skills, and Gems).
Bonuses granted by Genes are used as an additional multiplier in the game calculations.
It costs 5 Pearls per spent Gene Point to reset your tree if you want to make changes to it.
There are a total of 402 nodes on the Gene Tree, at costs ranging from 1 to 8 points.
A full tree costs 567 Gene Points.
Sources of Gene Points
You earn Gene Points mainly by competing in the tournaments. You earn between 1 and 35 gene points depending how well you do in the tournament.
Also during the tournament you may receive bonus gene points for completing a "Mission" - which is a very simple solo task. Known missions so far are catching 60 butterflies or tapping 30000 times. The reward is 3 extra gene points.
As of the 1.5.0 release, there is a one-time "Entry Gift" when you join the tournament, for 3, 5, then 20 gene points to reward participation, for a total of 28 points over three tournaments. We've suggested they make this permanent like the daily beast but as of yet that isn't happening.
Occasional events might give extra gene points, like the recent Easter event which gave a random reward of 5-10 gene points.
Worksheets
We have a Gene Tree Worksheet here at the Academy that you may want to play with after reading up on the various genes.
We have a Gene Lab Worksheet also to help spend those extra genes you will have eventually.