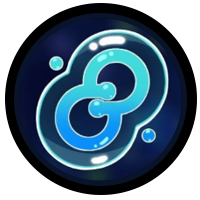 The Gene Lab
The Gene Lab was added to the game in March 2017 to combat the problem of players having a full Gene Tree and nothing to spend their extra Gene Points on.
The Gene Lab is an alternate way to spend your Gene Points.
Once you have attained 50 unspent Gene Points you can unlock the Lab (it does not consume them).
There are four "Genetic Powers" and four "Genetic Upgrades" in the Lab.
Genetic Powers are one-time activated abilities that perform an action or apply a bonus. Costs range from 5 to 30 points.
Genetic Upgrades enhance existing Genes, cost 5 points each, and have no level caps.
There are articles on each of the eight abilities in the Library.
As of this writing, there is no reset for Gene Lab upgrades. Be very selective in your purchases, as there are no refunds.
Worksheets
We have a Gene Tree Worksheet here at the Academy that you may want to play with after reading up on the various genes.
We have a Gene Lab Worksheet also to help spend those extra genes you will have eventually.