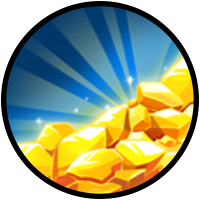 Idle Gold
Cost: 3 Gene Points, Max: 5
---
Increases the gold received by your queens while you are idle by 20% per gene.
This bonus is summed up and used as a multiplier for any idle gold you receive.
So if you have two genes, the multiplier (40%) would be 1.4x multiplied by your idle gold.
---
Should I Get Them?
No. Just no. This is a waste of 3 genes unless you have NO choice but to go through one of these to get to a goal. Idle gold is pointless, and even doubled when you have all 5 of these.. its still pointless.